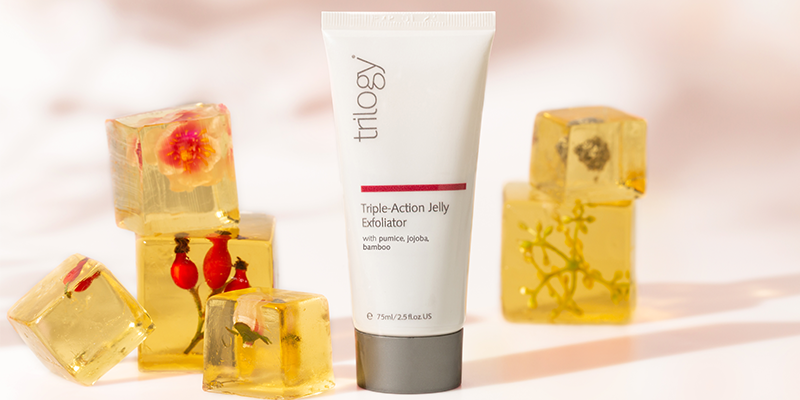 We brought you our Hydrating Jelly Mask, and now another certified natural skin treat is set to join the jelly crew: Triple-Action Jelly Exfoliator! Find out all about it before it hits the shelves.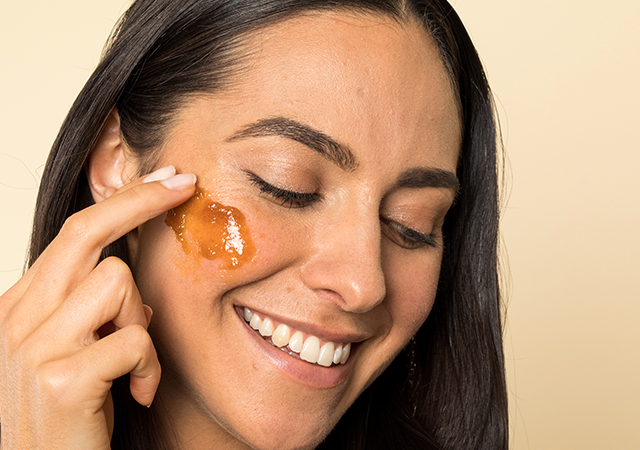 What is Trilogy Triple-Action Jelly Exfoliator?
Triple-Action Jelly Exfoliator is a jelly-infused, certified natural exfoliant that harnesses three different buffing ingredients to created a gentle, layered exfoliating experience for a fresh, clean and glowing complexion.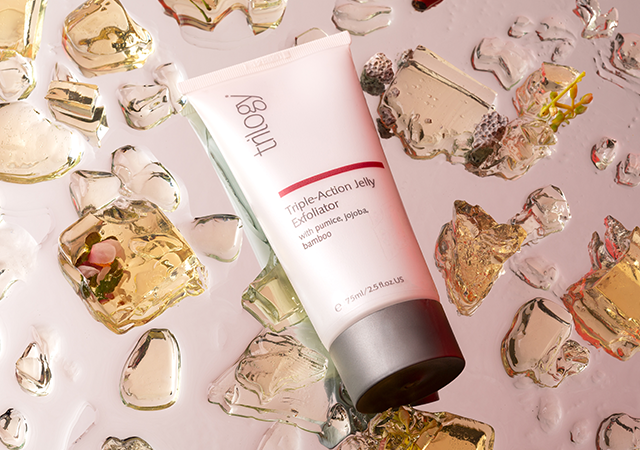 What are its key ingredients?

Its certified natural formulation is infused with biodegradable pumice, bamboo and jojoba spheres to gently buff away dead skin cells, while borealine extract and rosehip oil create a goodness-packed jelly texture. These combine to reveal beautiful smooth, soft skin for any skin type.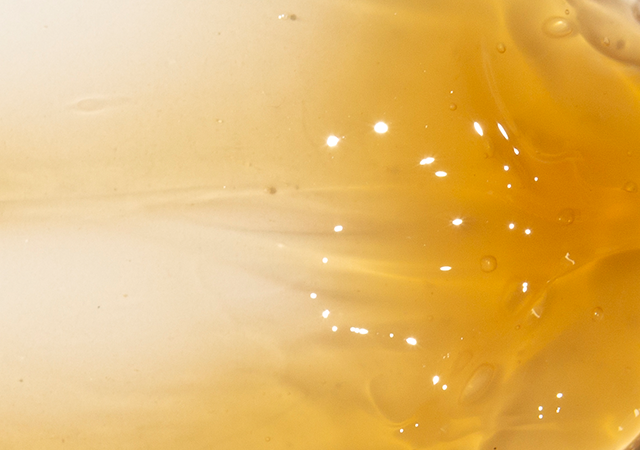 Why jelly?
Jelly might seem like a totally strange and slimy concept for a skincare product, but jelly products are fast becoming one of the hottest skincare trends in the beauty world! Originally a K-beauty trend, jelly products have a cooling and calming formula, working their magic to leave your skin looking and feeling supple, rejuvenated and glowing (and with a light, bouncy texture, they won't melt or make a mess).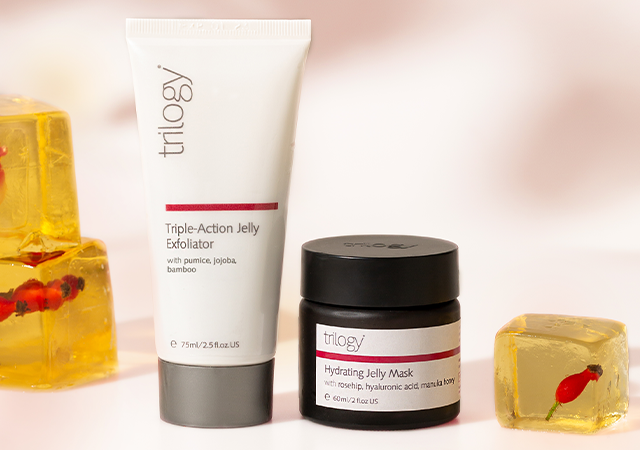 The Trilogy Jelly Family
Triple-Action Jelly Exfoliator is joining our original jelly product Hydrating Jelly Mask. Basically a glass of water for your face, Hydrating Jelly Mask is a certified natural hydrating face mask that works to restore radiance and suppleness to all skin types, with its cooling formula helping to infuse hydration and nourishment to rejuvenate and plump the appearance of fine lines and wrinkles.
SHOP HYDRATING JELLY MASK

Coming soon!
Get ready to meet Trilogy Triple-Action Jelly Exfoliator when it lands on
shelves in New Zealand from the 1st of April.