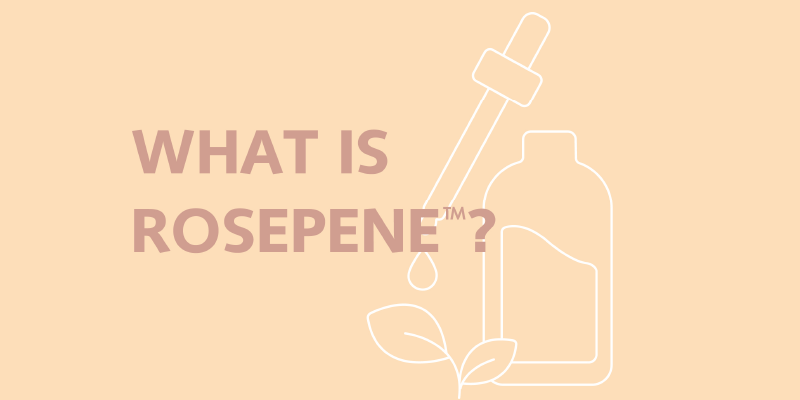 Fact one: Rosehip Oil Antioxidant+ and Rosapene™ are one and the same goodness and antioxidant-packed blend. Fact two: it's a total game changer when it comes to nourishing, hydrating, smoothing and brightening your complexion! But what makes it work its skin-loving magic so well? It's all in the ingredients.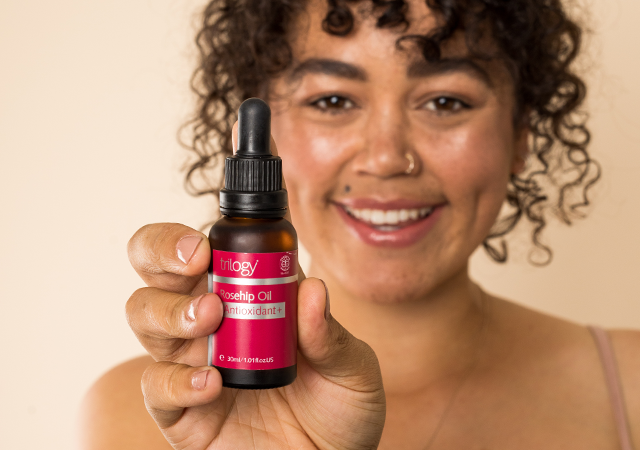 Rosapene™ utilises the best of what's in our signature Certified Organic Rosehip Oil… with a whole lot more! Certified organic and 100% natural, it packs a powerful punch. The secret is the plethora of powerhouse ingredients which all deliver intensive targeted nourishment to the skin – ultimately working to make your skin look its optimal best. Together, the handpicked ingredients direct actives, antioxidants and essential fatty acids to the areas that need them the most. Here, we break down the science speak to explain their monumental part in making this face oil so effective.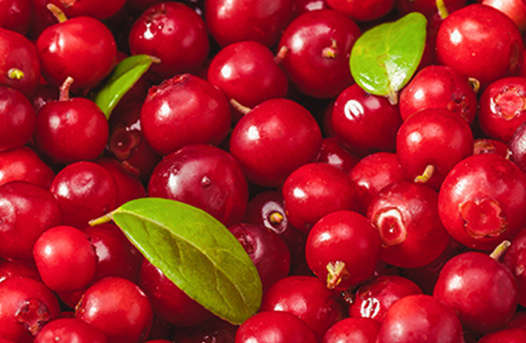 Rosapene™ uses five key active ingredients, many derived from seed oil from fruits and vegetables that are naturally reddish in colour. Naturally, rosehip seed oil is included but tomato, acai, cranberry seed oils and oat kernel extract also make an appearance. So what exactly is an active? Basically, an active is a natural ingredient that has been proven to address the skin concern the product is meant to target. In short, they do what they say they will. Together these actives work together to help with common skin concerns from skin firmness and pigmentation to fine lines and redness.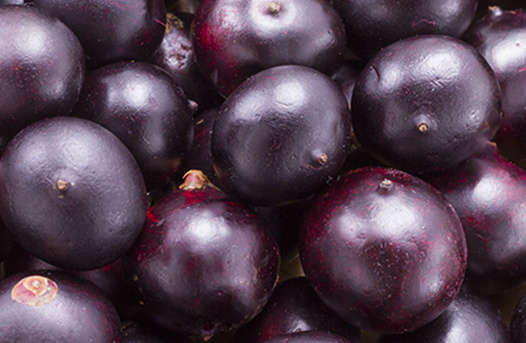 Let's break these actives down even further. Within actives are certain antioxidants. Generally, these work to protect the skin but within this oil, each antioxidant plays a specific role. Take the acai fruit oil for example - it contains the antioxidant anthocyanins which is found in plants (and is responsible for the blue, purple and red colours of many vegetables and fruits). This antioxidant is used to help maintain an optimal skin barrier – an extremely important job because your skin barrier is your first line of defence against environmental stressors such as pollution and UV rays! The better the condition of your skin barrier, the better your skin will look as you age.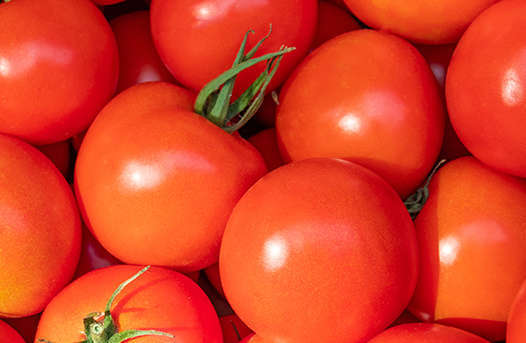 While rosehip seed oil plays a monumental part in this formula, it's the tomato seed oil that deserves its own mention. The lycopene found in tomato seed oil is one of those ingredients that does a multitude of things. One of its best attributes is that it works to protect cells against free radical damage, allowing the skin time for restoration and replenishment.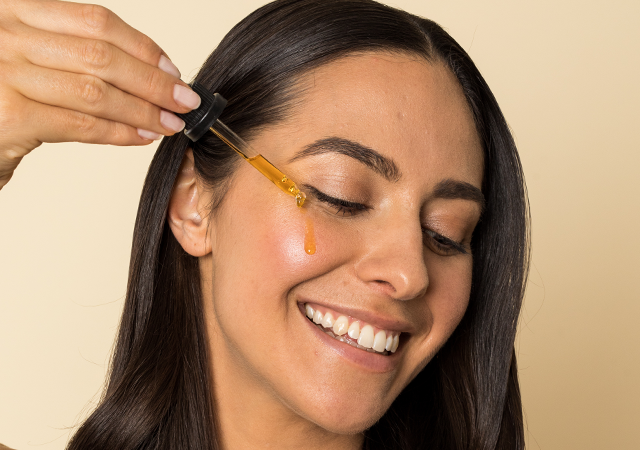 Along with vitamin E, the antioxidants in tomato seed oil also work to brighten the skin and can not only lighten but also help reduce the appearance of scars and stretch marks. The potent antioxidant ingredient β-carotene (a.k.a. pro-vitamin A) is found in both rosehip and lycopene and works to increase collagen and elastin synthesis, which helps to reduce the appearance of fine lines and wrinkles over time while helping to keep skin hydrated.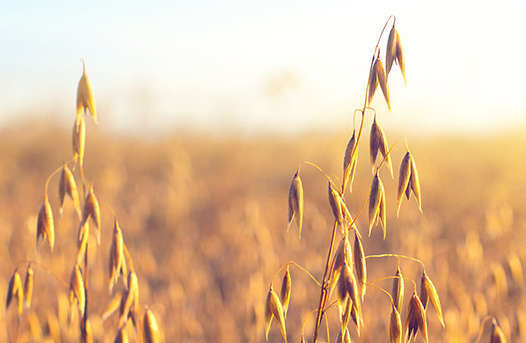 Meanwhile, the antioxidant avenanthramides found in oat seed oil acts as an anti-inflammatory. Oatmeal has been used for centuries as a soothing agent to relieve irritation making it a useful addition to this blend because it calms irritated skin and reduces redness.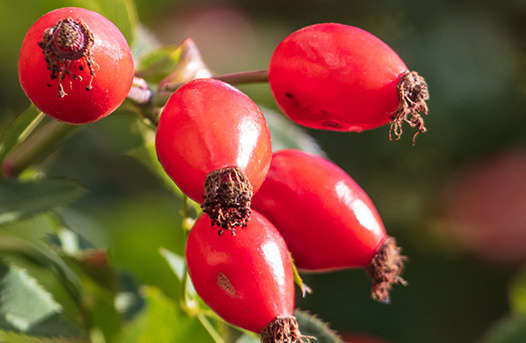 Essential fatty acids can be found in this selection of seed oils and are key in making this formula work so well. The key benefits to essential fatty acids is that they help promote turnover skin cells, which leads to a healthy and radiant complexion. One important point to note is that although the Rosapene™ blend is an oil, the essential fatty acids actually work to reduce sebum production which prevents excess skin oiliness and controls shine. This means even if you have oily skin your face won't resemble an oil slick!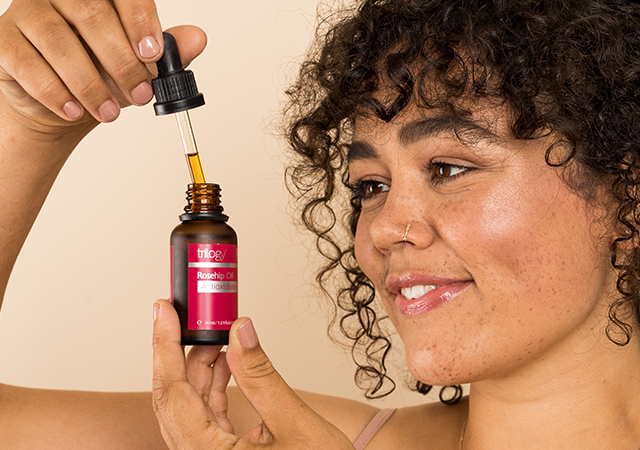 In fact, the essential fatty acids actually reduce the chances of pimples developing. Added to that, essential fatty acids not only help suppress melanin production but increase turnover of skin cells to help remove stubborn pigmentation and improve overall skin tone. More specifically, the essential fatty acids (omegas 3 and 6) found in the rosehip seed oil and cranberry seed oil protect the skin from premature ageing caused by environmental free radical damage and help to prevent dehydration and dryness of skin.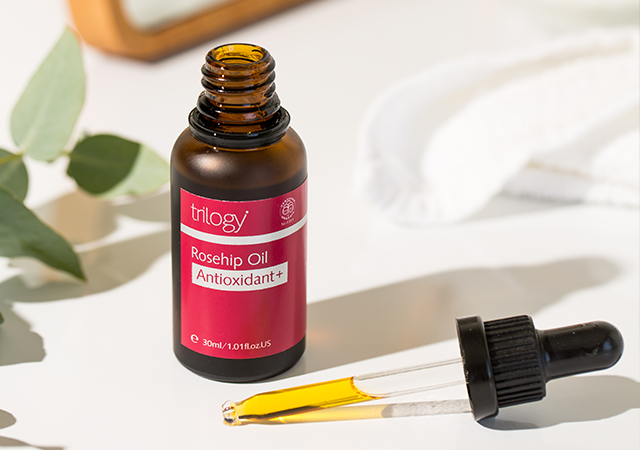 All and all, this potent blend of ingredients filled with actives, antioxidants and essential fatty acids nourishes the skin, improves elasticity and provides a protective barrier against environmental damage. The result? Healthier, smoother, younger, and more even-looking skin! Find it in our Rosehip Oil Antioxidant+.
SHOP NOW