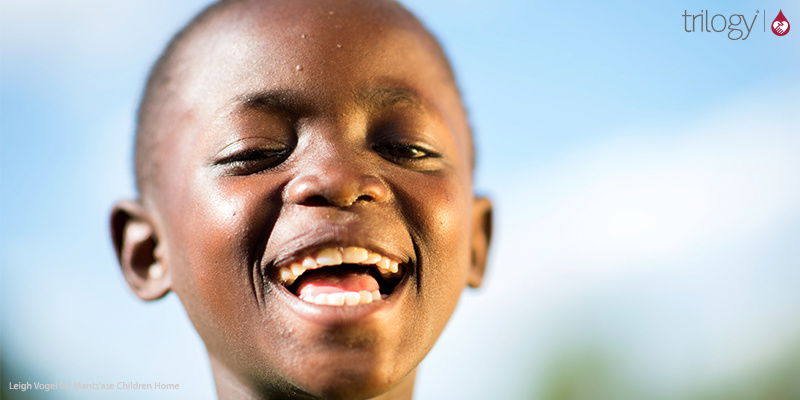 In our world, having a socially responsible positive impact is just as important as making quality natural skincare products. We've always supported our local communities and causes we believe in, from donating product for a kindergarten fundraiser, to supporting wildlife habitat preservation, to the empowerment of women at a local and global level.


In 2015, we made a social investment with one of our major rosehip oil suppliers based in Lesotho, a tiny country encircled by South Africa. This company has deep ties in its local communities and when they knew we were looking to further our support in Lesotho, they introduced us to Mants'ase Children's Home.



Mants'ase Children's Home
Established in 1979 by the Mophato oa Mants'ase Society, Mants'ase Children's Home provides both temporary and last resort care for children who have no other safety net. In a country heavily affected by the HIV/AIDS epidemic, the home provides a loving, stable home environment for orphaned or vulnerable children for as long as they need assistance and care.

In 2017, the staff provided residential care for, on average, 54 children at the home and the Community Assistance Programme that they run through the home assisted 19 families who are supporting 44 children, and 14 children attended the preschool at Mants'ase.

Trilogy's Give Back Project
Lesotho gives to us, so we're continuing our quest to give back to them. Formed in 2017, our giveback initiative will see Trilogy working year-on-year to help with funding for the ongoing running costs of the home, such as electricity and wages for staff who work selflessly to foster the wellbeing of the home's children.

For more information on Mants'ase Children's Home, head to www.mom-society.org
"For the millions of children across Africa who have been orphaned and made vulnerable by HIV/AIDS, the promise of the future lies in the compassionate response of families and community members taking action on their behalf.

Investing in community-based organizations that strengthen the capacity of families to support children in need is one of the most effective ways a donor can make a real difference. We must never forget the importance of family and community in the life of a child."

Archbishop Emeritus Desmond Tutu

Special thanks and photo credit to Leigh Vogel for Mants'ase Children's Home.