One thing we care most about at Trilogy, is natural skincare that works. But, like all things worth having, it can take a little bit of time to nourish, heal, and bring life to our skin. Usually, we leave it to make up to instantly transform our skin: new colours, more coverage, accentuating some areas and highlighting others. For skincare to have that instant impact has been a tall order. Until now.
The newest member of our skincare line-up is the perfect balance of skincare and right-this-second illumination:
NEW Instant Glow Rosehip Oil.
Made up of 60% certified organic rosehip oil and other skin-loving natural actives, this rosehip oil iteration comes with a little something extra to take skin from dull to ta-da! And the ingredient responsible for that instant, subtle radiance is mica.
Tell me about it
You've probably heard of it before because it's a make-up powerhouse due to its hallmark pearly glow. What you might not know is that it's a naturally occurring mineral that comes in hundreds of colours.


Our iconic rosehip oil has been on bathroom shelves for decades and
Instant Glow Rosehip Oil
is the first time we've stepped into the world of colour. Because we're fans of natural looks (and natural ingredients), our newest oil has three colours from mica included in its formula: Copper, sunflower gold, and iridescent pearl which were chosen to complement a range of skin tones and add a healthy, warm radiance to skin.
Where is it from?
Mica is a mineral that is brown or off-white in colour and comes from granite, crystals, or other rocks before it's milled into a fine powder. The mica we use is naturally sourced from India, China, and the United States and we source ours from companies that are members of the Responsible Mica Initiative. We are proud to support this initiative and to act as an advocate for change in an industry in which it's estimated 25% of the output is sourced illegally or irresponsibly.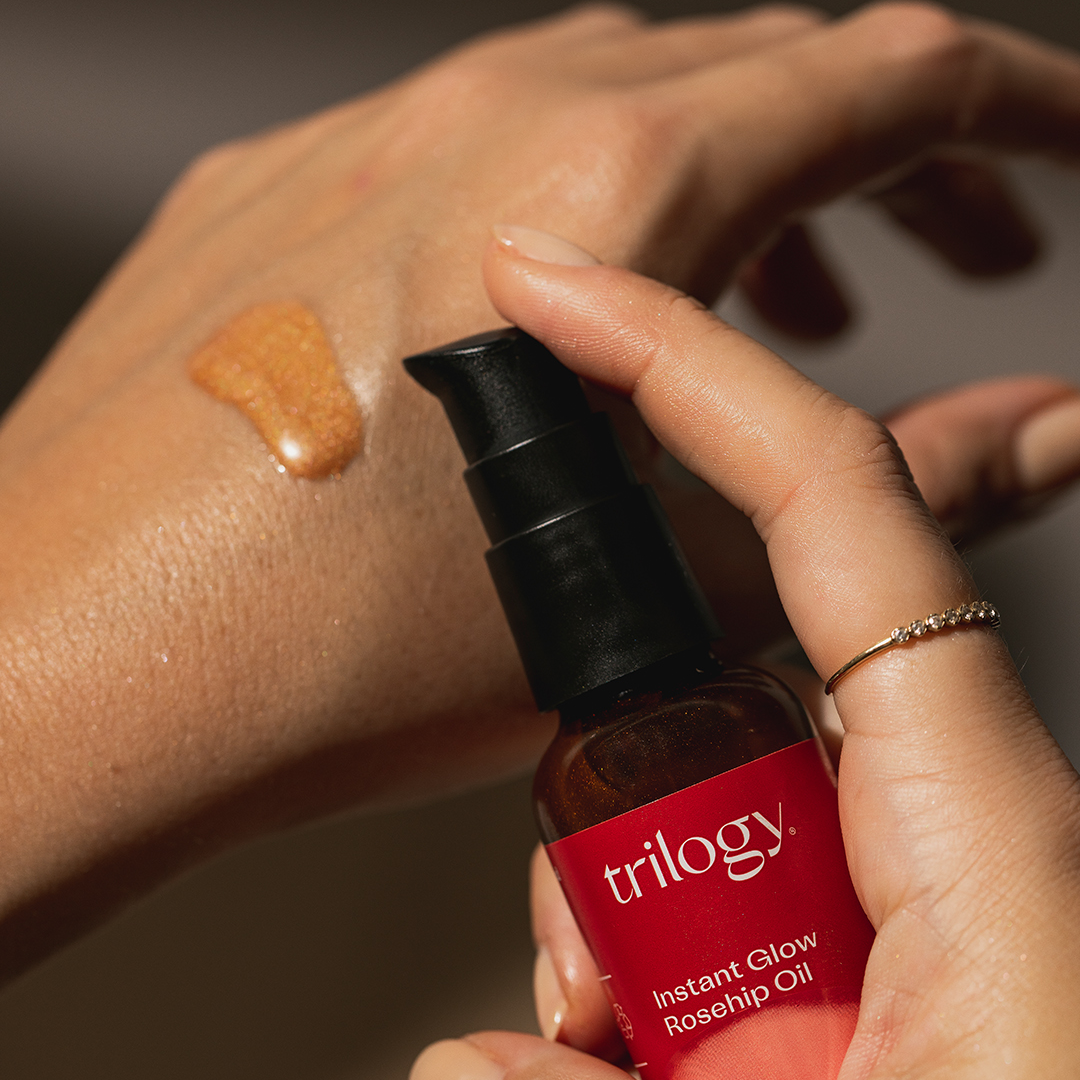 Where can I find it?
The first Trilogy product that boasts mica is the
NEW Instant Glow Rosehip Oil.
Its sheer illumination is teamed with intense hydration plus our newest anti-ageing natural active VanilleActiv2™. Known for its collagen-boosting properties, it works to ease fine lines and wrinkles. So, while you're getting your glow on, your skin is repairing and thriving.
Before using Instant Glow Rosehip Oil, give the bottle a gentle shake to disperse the liquid gold pigment, and you're ready to glow.
SHOP INSTANT GLOW ROSEHIP OIL